We designed a second hand 
furniture trading app mainly targeted students and young NYC city dwellers.
New York students and young city dwellers
There are about 2 million students and young city dwellers living in New York City. They are inclined to relocate, and to own their furniture for a short period of time.
Second hand furniture market is not liquid
Buyers and sellers have difficulty finding each other. For students, sellers graduate before summer and have difficulty reaching buyers. Many leave their relatively new furniture in disposal places. Buyers don't usually show up until the end of summer when semester begins and have a difficult time finding sellers.
I calculated the posts of 400 students and/or young professionals from Greater New York Area  who needed to buy or sell second hand furniture and concluded that the second hand furniture market is not liquid.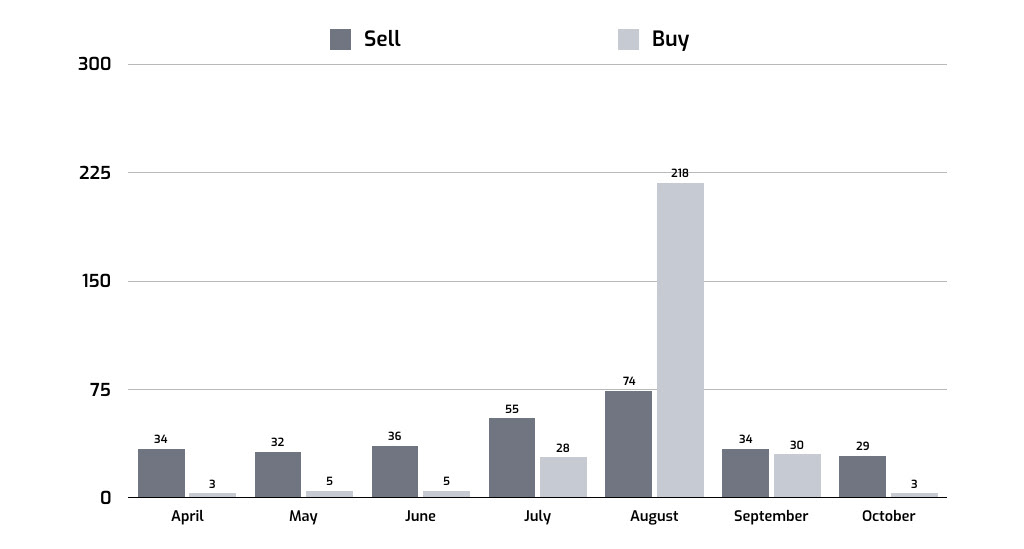 To understand the root cause, we conducted user researches with students and young adults in NYC.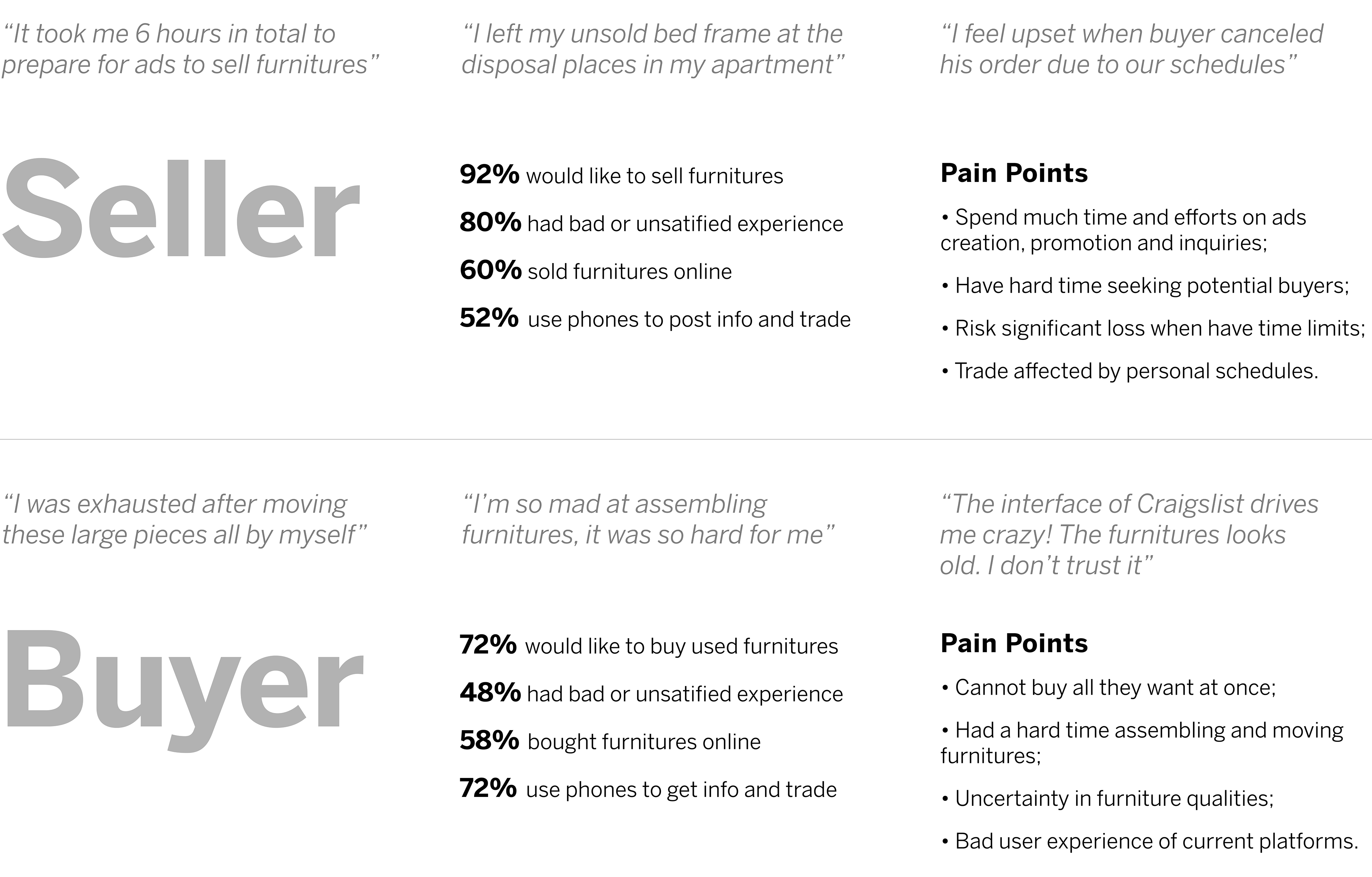 •

In 2018

, estimated e-commerce sales of furniture in US is $65.1 Billion. Second hand furniture is a huge market. 
• Current trading platform cannot fulfill customers' needs. 
• Buying and selling furniture is time-consuming.
• Help people go through a busy time.
• Reduce waste, protect the environment by improving the liquidity of used furniture.
Fleature, second hand furniture trading platform
Fleature is a second hand furniture trading platform that allow users to buy and sell used furniture, offer assemble/disassemble furniture services, and furniture delivery and removal .

Fleature allows users to:
• Easily buy and sell multiple furniture in a short time period.
• Move, and assemble/disassemble furniture.
• Buy and sell quality furniture at a reasonable price.
I collected inspirations from: moving companies, online stores, furniture companies, and built a hypothetical business  model that act as a middle role between buyers and sellers.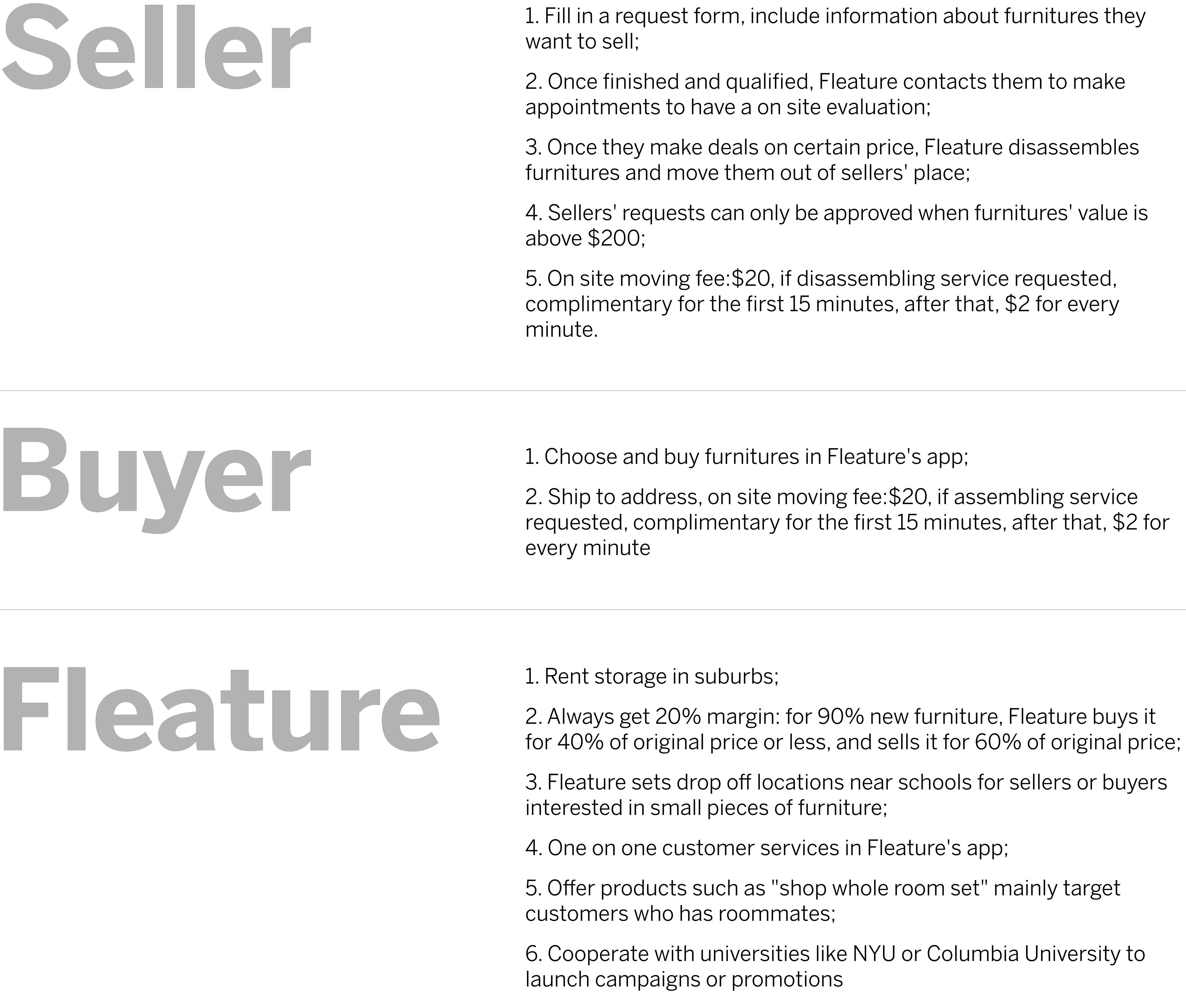 •
About 70% interviewees use smart phone to browse, communicate and trade, we decided to design an app rather than webpage as the major platform for the business.
• Information browsing and searching process are vital functions for this app, so different categories, multiple searching hints and image searching functions are designed to achieve an effortless experience.
• For buyers' pages, clear responsibilities are assigned to each page to form an organized structure.
• For sellers' pages, form filling process is designed according to IOS human interaction guidelines. While submit information, users have multiple pre-filled choices to choose from, rather than typing by themselves.

I did 3 rounds of usability testing within students and young professionals. 
One thing I found was that they expected to see order status in a quick and easy way, so i put it into the account page's major position.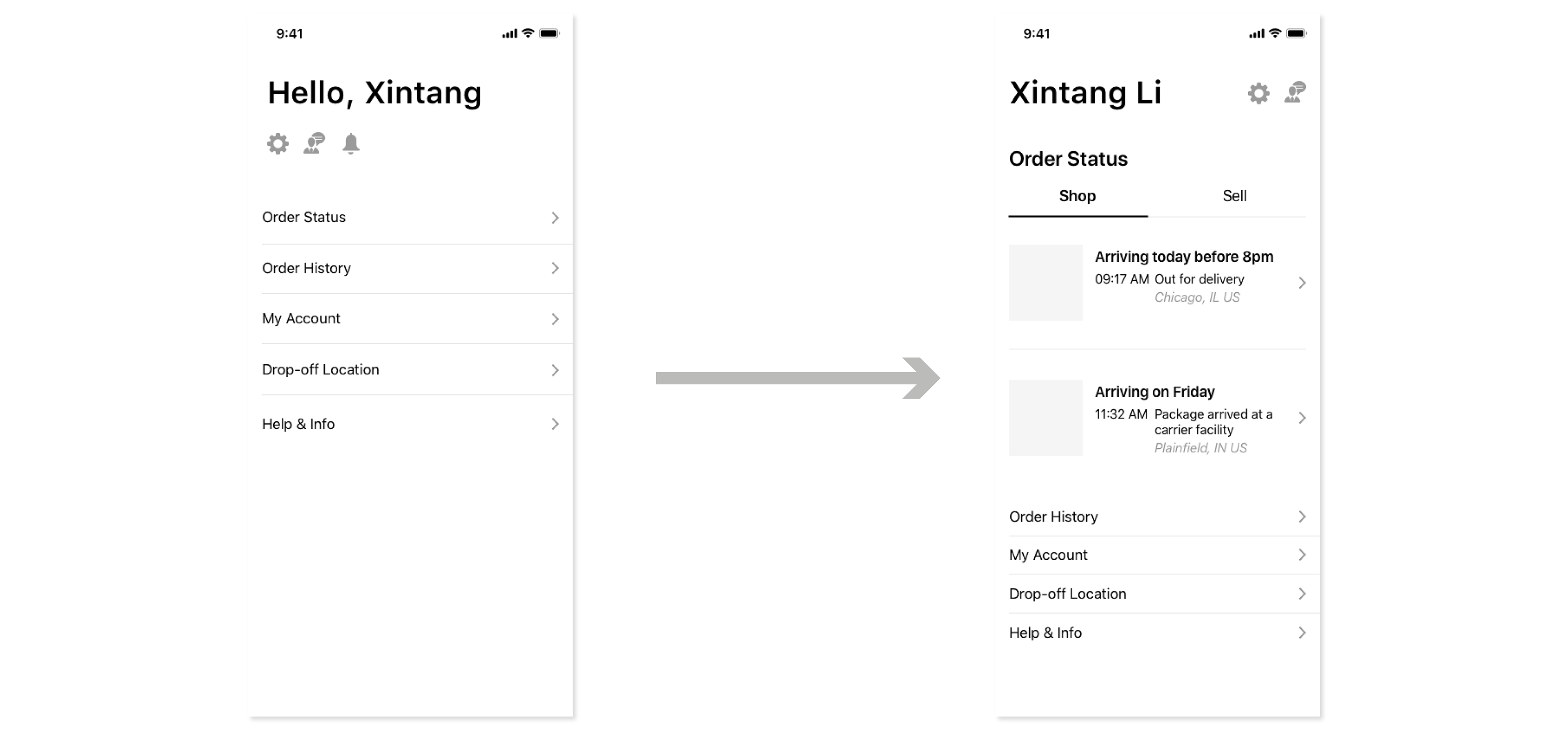 Another thing is the brands name list and express selling options are confusing, 3 out of 5 people didn't get it, i deleted them.
Final Design and User Feedback
​​​​​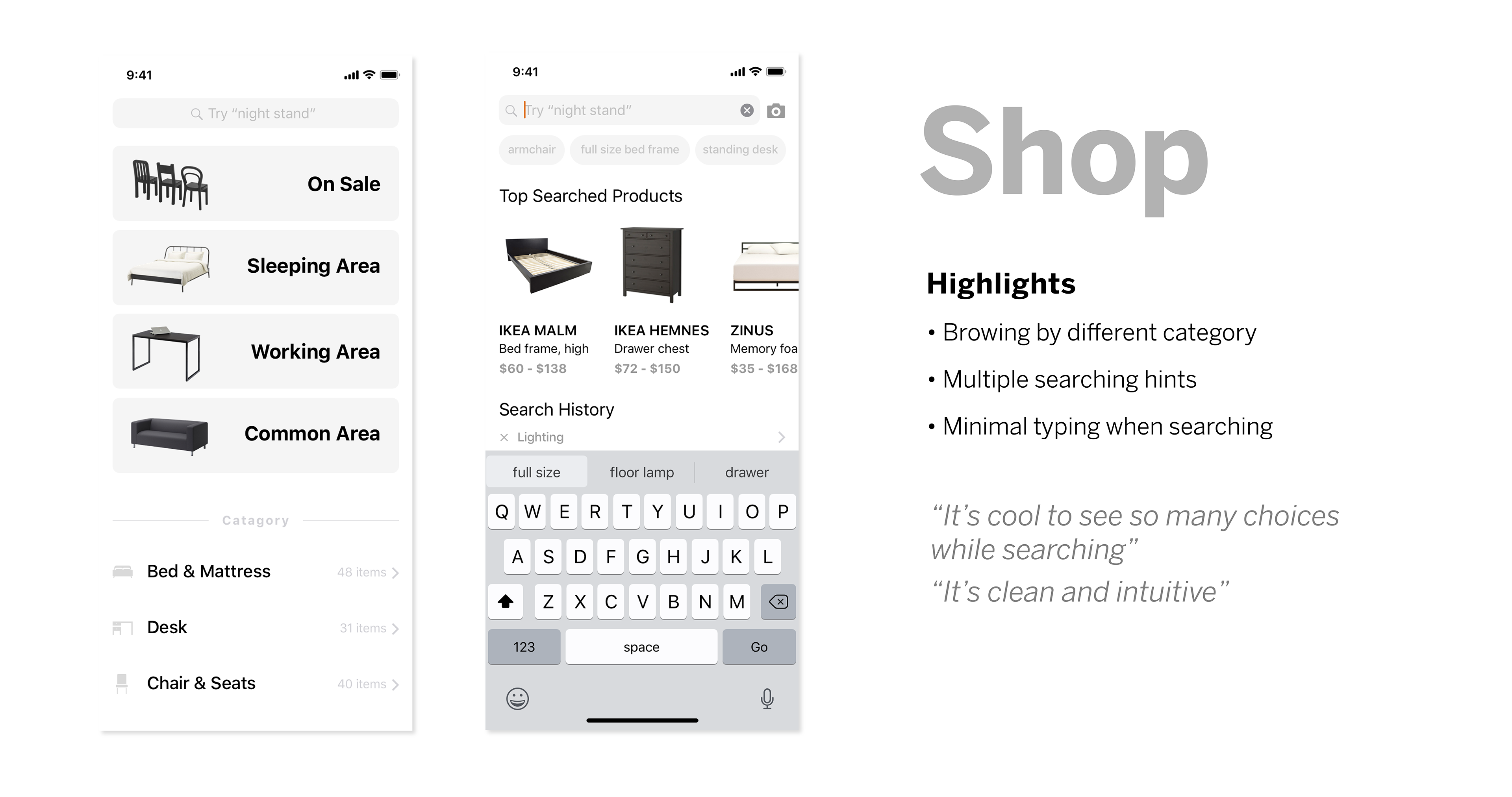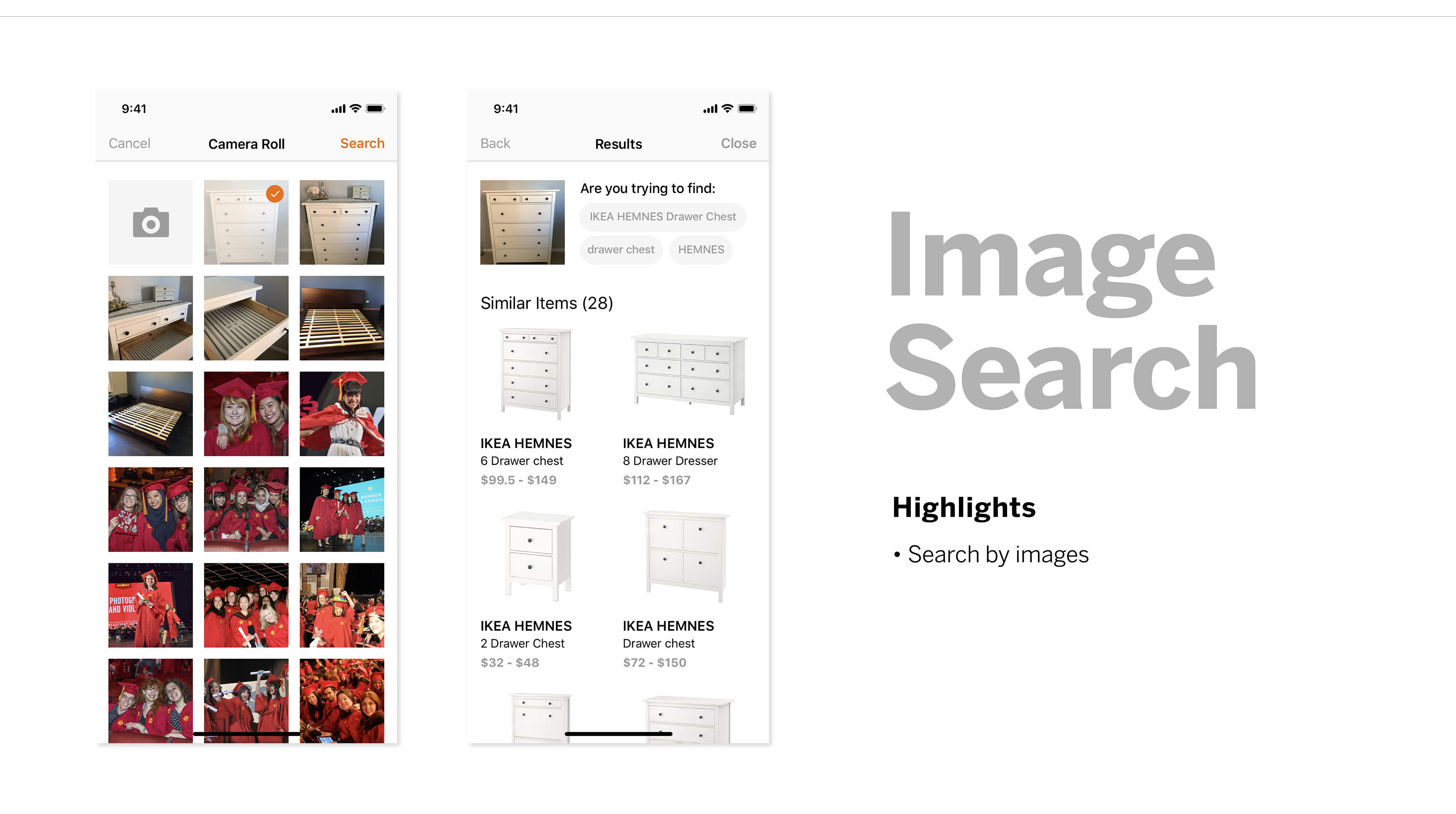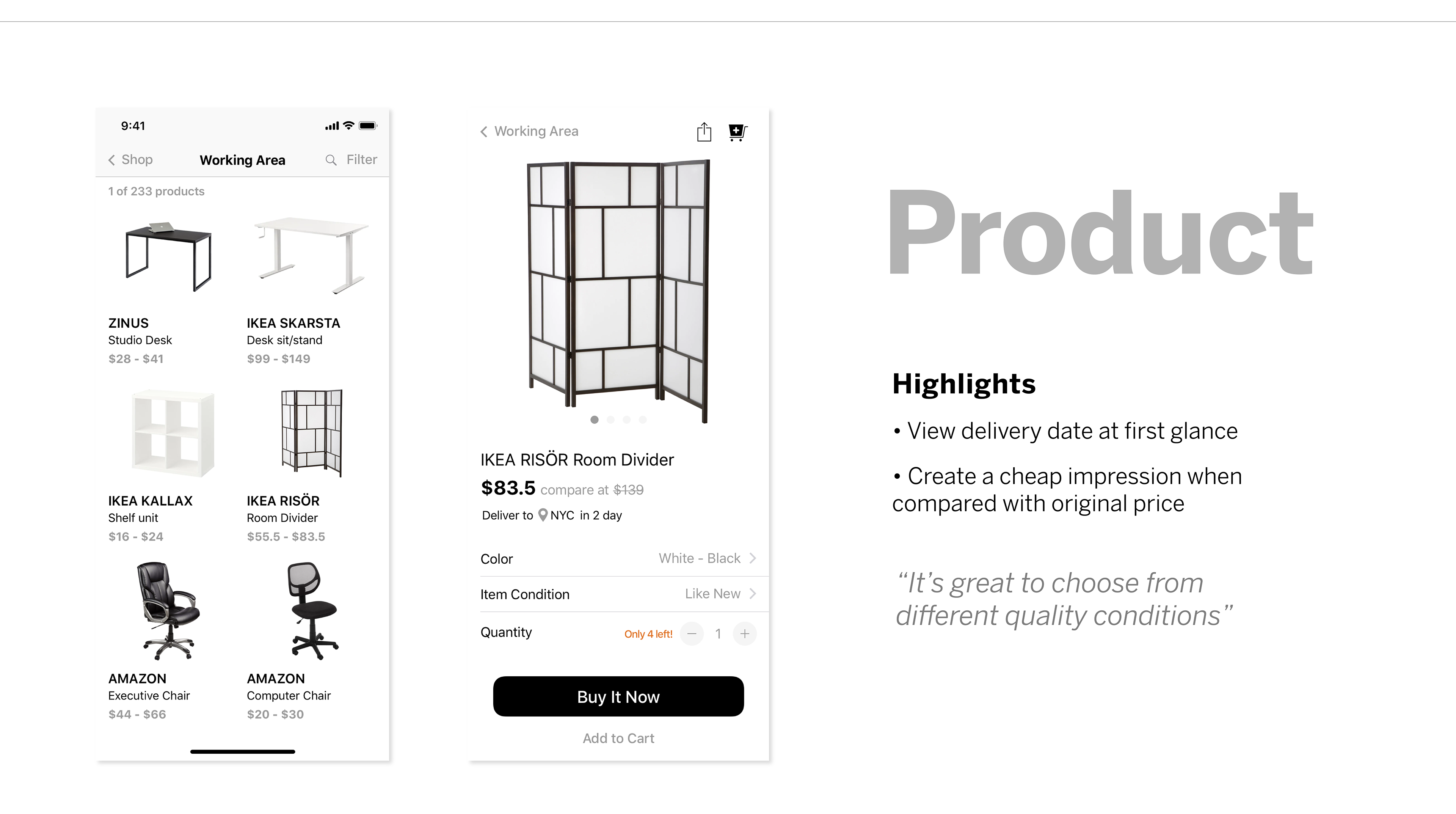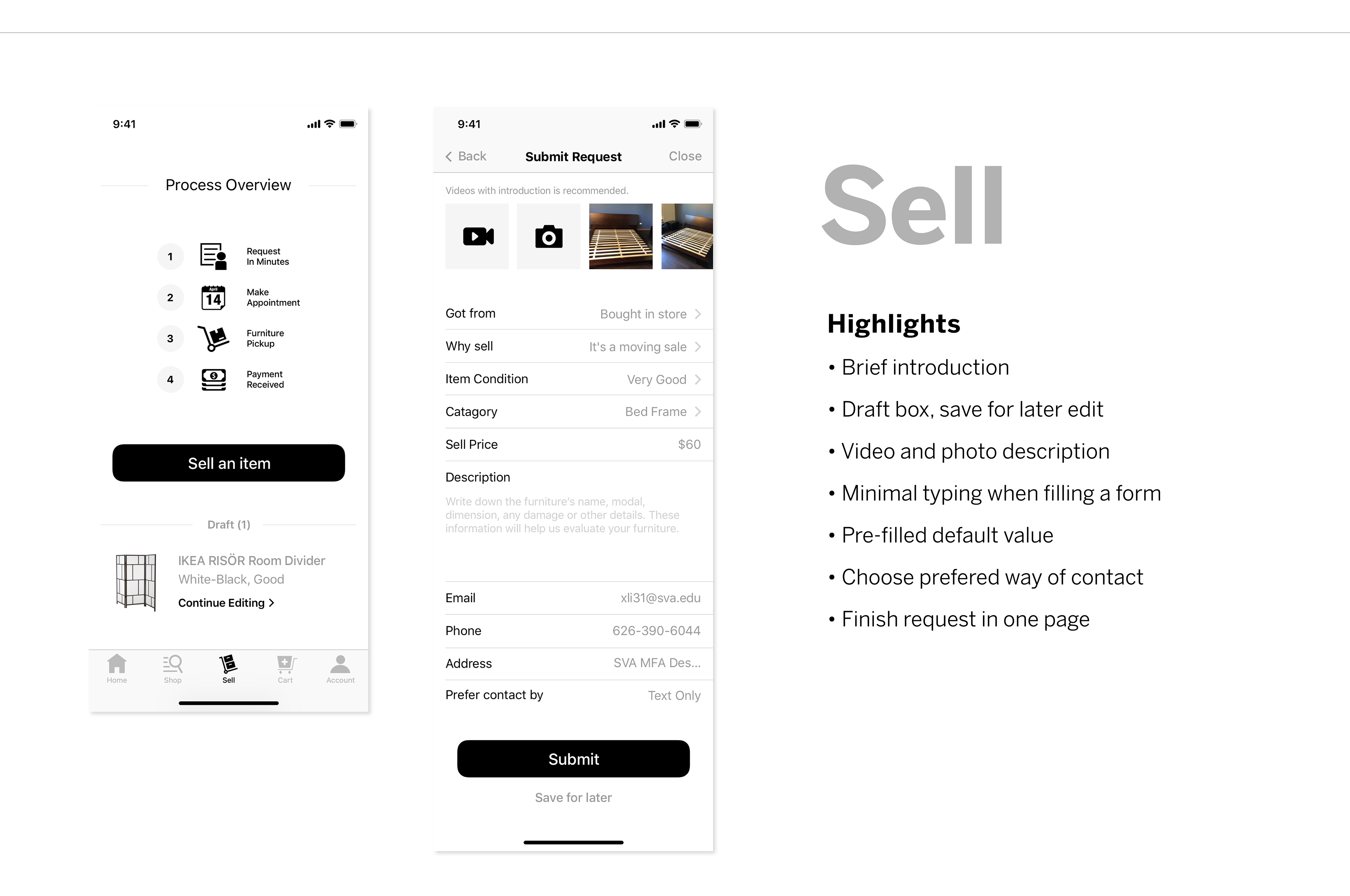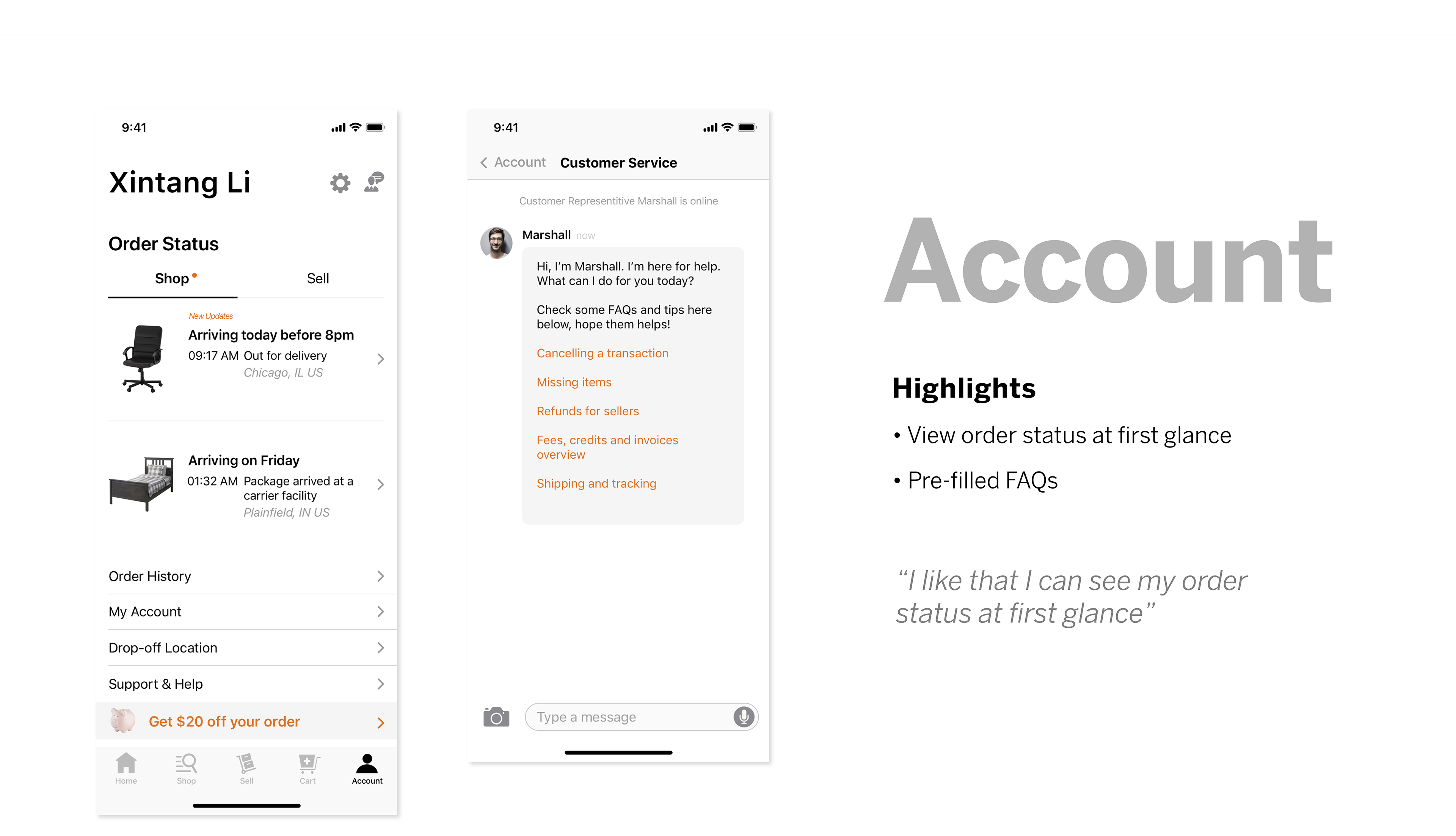 Team
Huan Deng, Kate Ju, Mengtong Li, Shuang Liu, Fang Yuan
My role
I led in the user research, business model design and UX design. Did visual design and usability testing independently.