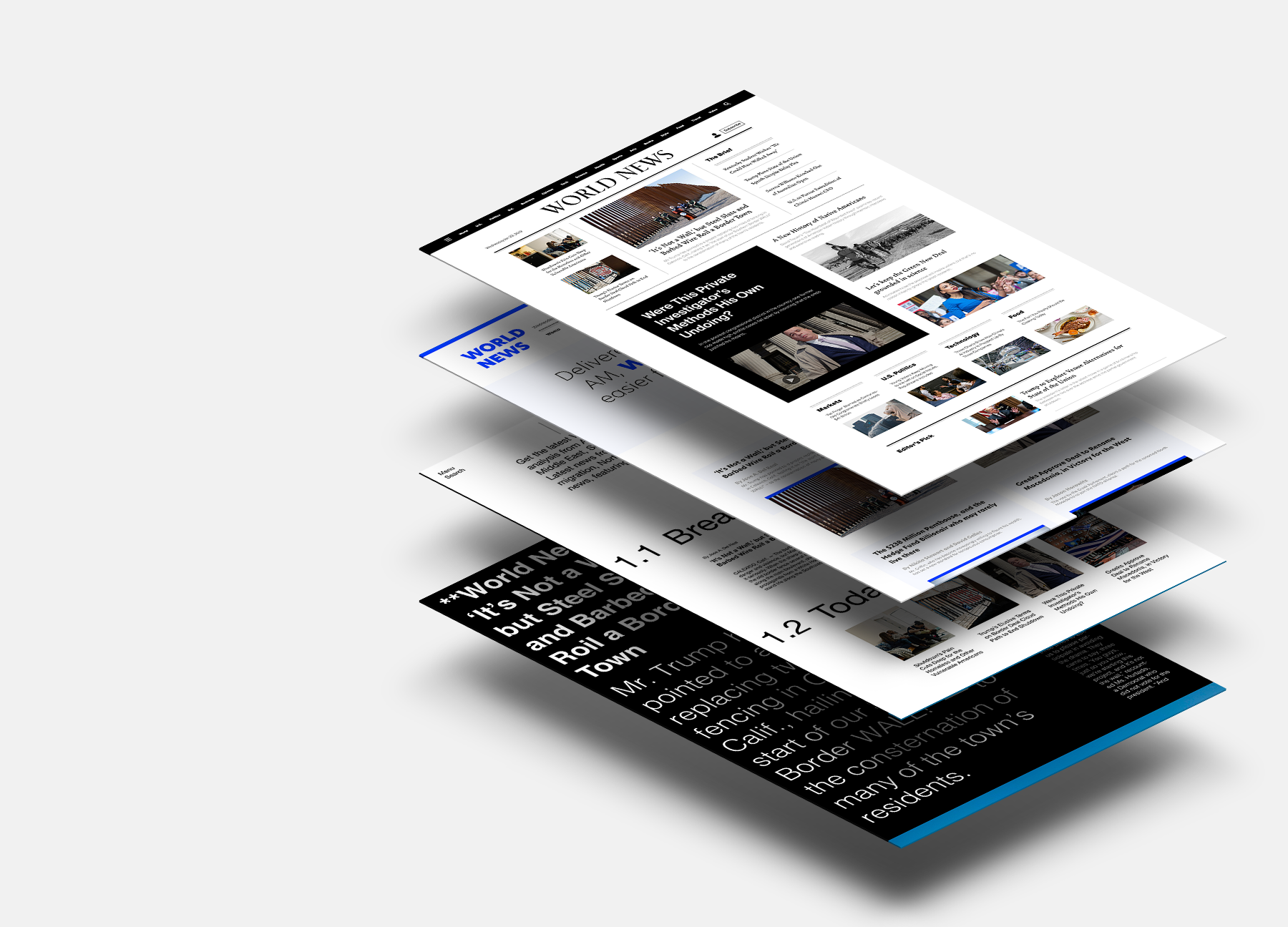 This project explored the concept of "genre" in design. Visual analysis and critiques are done on 15 mainstream editorial websites. Through the analysis I created four editorial websites, which as a continuum moves from within the mainstream genre to visually very much away from it and goes into alternative style. I use the same news content throughout the 4 website design.
Design research is not only about studying products' history, background, market, competitors etc, but also about identifying where a certain design is located in its belonged spectrum. Through this study I can get a clear and comprehensive picture of the industry, which serves as a powerful tool to help to make methodological and strategical decision. 
Version 1  Mainstream Editorial Website
I used the same elements that I researched in

main

stream websites.
Feeling: rigorous, objective, coherent, rational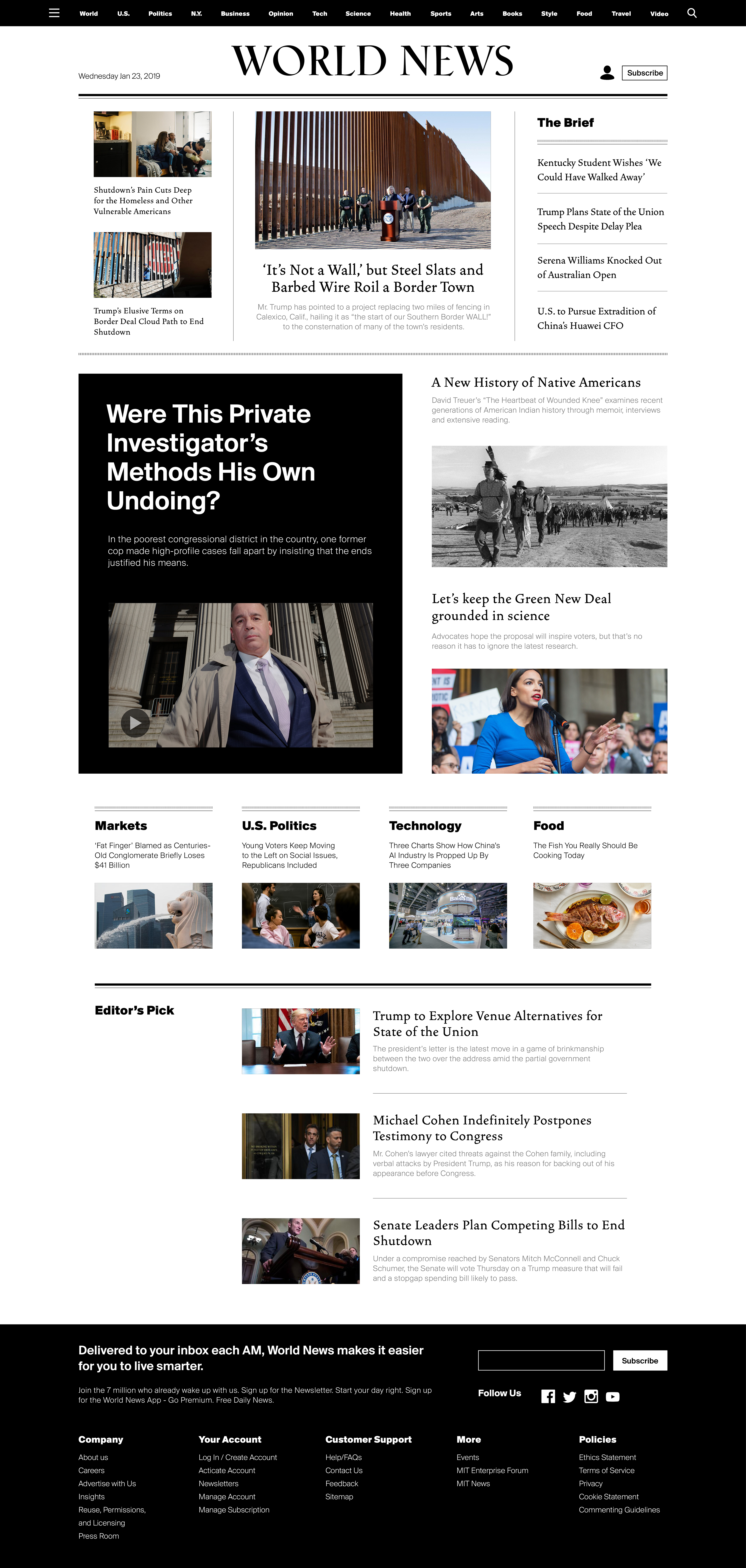 Version 2  Move A Step Away From Version 1 But Very Much Connected
Changed layout based on Version 1. It becomes

more flexible

. 
Feeling: breathable, more friendly

Version 3  Move Beyond of Version 2
Changed layout based on Version 2. 

Gained humanity and got its own personality.
Feeling: subjective, personal

Version 4  Move Beyond Version 3, Very Different Than Version 1
Changed layout based on the 3.

It got free style, seems like there's no design.
Feeling: artisanal, alternative, independent minorities